Safe Reporting and the Media
What is safe reporting?
Safe reporting is about the media covering suicide in a way that helps to save lives.
Source: Suicide Prevention Resource Center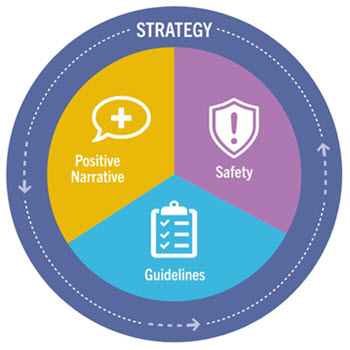 Social Media Shareables
The Suicide Prevention Coordinating Council's Special Populations Committee creates educational materials to address suicide in various groups. The developed graphics have been made available on this page. Follow the #StopSuicideFL hashtag on social media to see Florida's suicide prevention efforts in action.