Crisis Support Information
If you are thinking about suicide, please get help by calling crisis support. There are many hotlines you can call or text.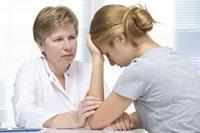 Deaf & Hard of Hearing Resources
Spanish/Español
En Español 1-888-628-9454
También puede marcar el 1-800-622-4357
En área de Miami puede marcar 305-358-4357
Creole
Lifeline Crisis Chat
To locate a Crisis Center visit:
Florida Suicide Prevention Coalition:
Helping Your Loved One Who Is Suicidal
Mobile Response Team (MRT)
Mobile Response Teams are trained to help respond during a behavioral health crisis.
Locate your local Mobile Response Team.