About Adult Protective Services
Protecting Vulnerable Adults
The Adult Protective Services Program is responsible for preventing further harm to vulnerable adults who are victims of abuse, neglect, exploitation or self-neglect. (Chapter 415, F.S.). These adults may experience abuse, neglect, or exploitation by second parties or may fail to take care of themselves adequately. Florida statutes require any person who knows or who has reasonable cause to suspect any abuse of vulnerable adults to report that information to the Florida Abuse Hotline.
The Florida Abuse Hotline screens allegations of child and adult abuse/neglect to determine whether the information meets the criteria of an abuse report. If the criteria is met, a protective investigation is initiated to confirm whether or not there is evidence that abuse, neglect, or exploitation occurred; whether there is an immediate or long-term risk to the victim; and whether the victim needs additional services to safeguard his or her well-being.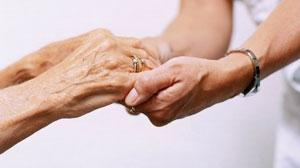 ASSESSMENT OF AN INDIVIDUAL'S NEED FOR PROTECTIVE SERVICES WILL BE INITIATED IN RESPONSE TO A REPORTED ALLEGATION OF ABUSE, NEGLECT, EXPLOITATION OR SELF-NEGLECT.
Our Services Include The Following:
on-site investigation of reports of alleged abuse, neglect, exploitation or self-neglect;
determination of immediate risk to the victim and provision of necessary emergency services;
evaluation of the need for and provision of protective supervision; and,
provision of on-going protective services.
In addition, Adult Protective Services assists vulnerable adults to live dignified and reasonably independent lives in their own homes or in the homes of relatives or friends so that they may be assured the least restrictive environment suitable to their needs (s. 410.602, F.S.).